Products

Our goal is to guide you on your journey to owning and operating a profitable Staffing and |or Recruiting Firm. Our Staffing and Recruiting Start Up Tutor is a comprehensive course offering 27 lessons of valuable material on how to get started and become profitable. The Start Up Tutor includes a variety of resources that will teach you the Staffing and Recruiting Industry from A – Z and help you standout above your competition.
You will spend the rest of your life changing people's lives, while you create the lifestyle you deserve.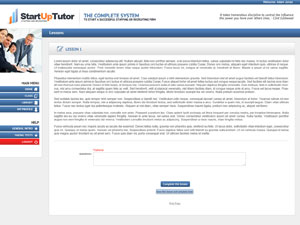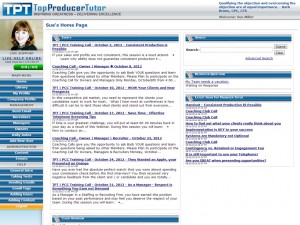 The Startup Tutor Includes:
Start Up Tutor course materials – 27 Week Lesson Plan

Proprietary Forms for your Staffing | Recruiting Business (Click here)
12 Step Client Development Form
Billing Form
Business Reference Check
Candidate DeBrief
Candidate Presentation
Client Leads
Client Update
Contract Assignment
Direct Job order
Fee Agreement
Interview Prep
Marketing Worksheet
Prosperity Planner
Recruiting Sheet
And many more…
Premiere Coaching Club– Premiere Coaching Club which includes:

Top Producer Recruiter Tutor (1 seat license) 80 Day Training Resource
Temp and Contract Tutor (1 seat license) 16 Week Training Resources
Live Weekly Training Webinars addressing topics submitted by you and other Coaching Club members
Live Coaching Calls with Barbara Bruno, CPC, CTS – bi weekly
Comprehensive Library filled with audio training, forms and training articles

Customized Career Portal for the job seekers you are unable to place
* One Year Subscription *
Website– created and hosted for one year

Domain Name will be used to create your website
Template for a Blog option on your website

SEO – Training on Search Engine Optimization
Social Media – Training on Social Media
NAPS Certification– You may sit for one of the following exams Certified Personnel Consultant (CPC) or Certified Temporary-Staffing Specialist (CTS). The National Association of Personnel Services (NAPS) is the professional association representing the staffing industry (placement and temporary staffing) in the United States and internationally. NAPS is accredited with The NAPS certification program has been created to ensure the provision of quality services by staffing industry professionals to the general public and to the clients utilizing their services. * Retests are not included *It's very important that the credentialed search and staffing professionals stay current with staffing and recruiting law, ethics, and best business practices.Certification eligibility requirements – Must Complete all of the following before sitting for the exam:

Start Up Tutor 27 Lessons
Top Producer Recruiter Tutor 80 Lessons
Career Portal Set Up

NAPS Immersion Program – This venue will allow you to sit for a day of intensive recorded study presented by the authors of the manual via streaming video. You will then be able to take one of the certifications (CPC, CTS) examinations. NAPS is a 51 year old non profit organization that verifies these credentials.
Free Preview of one of Barb Bruno's Premier Coaching Club Calls

Start Up Tutor Outline (Click here)
Lesson One – Market Study, Surveys, Association
Lesson Two – Niche & Targets
Lesson Three – Domain Name, Website, DNS Server
Lesson Four – Entity Structuring
Lesson Five – Trust
Lesson Six – Vision & Mission
Lesson Seven – Exit Strategy
Lesson Eight – Google Alerts
Lesson Nine – LinkedIn Profile
Lesson Ten – Happy Candidates Career Portal
Lesson Eleven – Business Model & Structure
Lesson Twelve – Funding
Lesson Thirteen – Revenue Generating Strategies
Lesson Fourteen – Tactics & Action Items
Lesson Fifteen – Jump Start
Lesson Sixteen – SEO – Search Engine Optimization
Lesson Seventeen – Equipment, Resources & ATS
Lesson Eighteen – Office or Virtual
Lesson Nineteen – Financial & Corporate Records
Lesson Twenty – Systems & Processes
Lesson Twenty-One – Impact of Social Media
Lesson Twenty-Two – Desk Set Up
Lesson Twenty-Three – Create Job Descriptions
Lesson Twenty-Four – Budget & Compensation
Lesson Twenty-Five – Metrics & Minimum Performance Standards
Lesson Twenty-Six – Identify, Hire & Motivate
Lesson Twenty-Seven – Best Use of Your Time
Top Producer Recruiter Tutor Outline (Click here)
Day One – Introduction, Attitude & Getting Started
Day Two – Closing Skills, Technology Training, Recruiting Scripts
Day Three – Objections, Legal Training, Recruiting Calls
Day Four – Identifying sources, Sales Training, Art of Interviewing
Day Five – Ten Interview Questions, Week 1 Test, Creative Methods
Day Six – Candidate Rapport, WIIFM, Interview Observe
Day Seven – Close "NO" on Money 1 & 2 Typical Interview Questions
Day Eight – Matching 1 & 2, Improve Presentation Skills, Legal Training
Day Nine – Reference Checks 1 & 2, Maintain Contact with Reference checks, Sales Training
Day Ten – Competition Prep Training 1 & 2, Week 2 Test
Day Eleven – Prep Part 2, Benefits of a Feedback Proper Prep
Day Twelve – Candidate De-Brief Part 1 & 2, Technology Training, Lead Book
Day Thirteen – Track Leads & Retain Information Part 1 & 2, Legal Training, Become an Expert Listener
Day Fourteen – Build Lasting Relationships, Word of Mouth Advertising, Sales Training
Day Fifteen – Attain Balance Part 1 & 2, Sell Placement, Week 3 Test
Day Sixteen – Attain Goals Part 3, Ratios Part 1 & 2, Predict Production
Day Seventeen – Desk Profit or Loss Center, Distractions, Technology Training
Day Eighteen – Steps to FOCUS, Improve Presentation, Legal Training
Day Nineteen – Prime Time Priorities, Sales Training, Prospects to Customers
Day Twenty – Prime Time Tips, Tips from Top Producers Parts 1 & 2, Week 4 Test
Day Twenty One – Offer Part 1 & 2, Never Recruit for one specific Job, Reference Checks
Day Twenty Two – Prepare for Marketing Part 1 & 2, Technology Training
Day Twenty Three – Send-out steps 1-12, Legal Training
Day Twenty Four – Send-out steps 1-12, Legal Training
Day Twenty Five – Reason for No-Shows, Solutions for No-Shows, Week 5 Test
Day Twenty Six – Counter-Offers Part 1 & 2, Solutions for Counter-Offers
Day Twenty Seven – No-Shows with Client – Reasons, Solution for No-Shows – Part 1 & 2 Technology Training
Day Twenty Eight – No Starts and Offer Rejects – Reasons, Solutions for No Starts and Offer Rejects – Part 1
Day Twenty Nine – Increase your candidate flow – Part 1, 2, & 3 – Sales Training
Day Thirty – The importance of "Change" – Part 1, Become a "Change Agent," Week 6 Test
Day Thirty One – Advanced Networking – Techniques 1 – 6, Perception IS Reality!
Day Thirty Two – Courtesy Interview – Part 1 & 2 Technology Training
Day Thirty Three – Swallow The Biggest Frog – First! How Dedicated Are You? Legal Training
Day Thirty Four – Advanced Negotiating Skills – Part 1 & 2, Sales Training
Day Thirty Five – Developing Your Potential, Know Your Hot Job Orders Inside and Out, Week 7 Test
Day Thirty Six – Time Management – Part 1, 2 & 3
Day Thirty Seven – Behavioral Based Interviews – Part 1, Behavioral Based Interviews – Part 2 Technology
Day Thirty Eight – Mastering the game of "Wealth" – Part 1, Mastering the game of "Wealth" – Part 2, Legal Training
Day Thirty Nine – Evaluate your Progress – Part 1, Evaluate your Progress – Part 2 Sales Training
Day Forty – Building a Profitable Territory – Part l & 2, Key Account – Eight Criteria, Week 8 Test
Day Forty One – Process to Identify Top 30 Accounts – Part 1 & 2, Compose Questions to Build a Profitable Territory
Day Forty Two – How to Generate a Fillable Job Order – Part 1 How to Generate a Fillable Job Order – Part 2, Technology Training
Day Forty Three – Vital Questions when taking Job Orders, Marketing Scripts – Part 1, Legal Training
Day Forty Four – Marketing, Recruiting Scripts, Sales Training
Day Forty Five – Objectives of Marketing, Recruiting Scripts, Week 9 Test
Day Forty Six – Marketing Utilizing an MPC, CRITERIA OF AN MPC, Most Placeable Candidate Presentation Form
Day Forty Seven – Client's Pet Peeves – Part 1, Client's Pet Peeves – Part 2, Technology Training
Day Forty Eight – Marketing Call Review, Develop Strong Client Relationship, Unique Marketing Presentation
Day Forty Nine – Customize your Service to Meet the Needs of your Clients Unique Marketing Presentations
Day Fifty – Client Preferences, Listening Habits, Week 10 Test
Day Fifty One – The importance of FOCUS, Specialization, Marketing Scripts
Day Fifty Two – Client PREP, Who do you de-brief first?, Technology TRAINING
Day Fifty Three – Additional Marketing Techniques, Getting Past the Gatekeeper, Legal Training
Day Fifty Four – Verbal Feedback, Marketing Scripts, Sales Training
Day Fifty Five – Presentation on Existing Job Orders (POEJO'S Interview Times Ensure Send – Outs), Week 11 Test
Day Fifty Six – The Importance of Research, Successful Marketing Impacts Your Income
Day Fifty Seven – Hint to prevent you from Wasting Time, Client Rapport – Part 1, Technology Training
Day Fifty Eight – Client Rapport – Part 2, Client Rapport – Part 3, Legal Training
Day Fifty Nine – Client Visit – Part 1, Advantages of the Client Visit, Sales Training
Day Sixty – Overcoming the Ten Most Common Client Objections – Part 1 Overcoming the Ten Most Common Client Objections – Part 2, Week 12 Test
Day Sixty One – The Three Keys to Sales Success, Figuring Out Your Personal Ratios Predict Your Income
Day Sixty Two – Results-Oriented Activity – Part One, Results-Oriented Activity – Part Two
Day Sixty Three – Are You a True Sales Professional? Seasonal Objections, Legal Training
Day Sixty Four – Getting to the Next Level – Part 1, Getting to the Next Level – Part 2, Sales Training
Day Sixty Five – Time Management – Recruiting, Time Management – Marketing, Week 13 Test
Day Sixty Six – Increase your Recruiting Hits – Part 1, Increase your Recruiting Hits – Part 2
Day Sixty Seven – Systems make the difference – Part 1, Systems make the difference – Part 2, Technology Training
Day Sixty Eight – Innovations to provide "better results" – Part 1, Innovations to provide "better results" – Part 2
Day Sixty Nine – Matching – Advanced Skills – Part 1, Matching – Advanced Skills – Part 2, Sales Training
Day Seventy – How to Retain Optimism – Part 1, How to Retain Optimism – Part 2, Week 14 Test
Day Seventy One – The Negotiation Process, Ten Ways to Improve Your Negotiating Skills
Day Seventy Two – Sales Closing Tips, High Pressure doesn't equal Top Production, Technology Training
Day Seventy Three – Establishing a Lifelong Relationship, Become more Consultative for Clients
Day Seventy Four – Advanced Candidate Rapport, Advanced Client Rapport, Sales Training
Day Seventy Five – Effective Networking for Busy Recruiters, How to Profit from Networking, Week 15 Test
Day Seventy Six – How do you attain Excellence? Develop Personal Drive Become More Effective
Day Seventy Seven – Get Motivated to Get Organized, Organizational Tips, Technology Training
Day Seventy Eight – Top Money Making Tips 1 – 7, Top Money Making Tips 8 – 15, Legal Training
Day Seventy Nine – Choosing Priorities, Reducing Stress, Sales Training
Day Eighty – It's all about YOU! What's next?, Week 16 Test
Temp and Contract Tutor Outline (Click here)
Week One – Introduction and Terminology
Week Two – Interviewing and MPC's
Week Three – Profitability
Week Four – Top Talent
Week Five – Powerful Candidate Resumes
Week Six – Compensation and Negotiating
Week Seven – Taking The Job Order
Week Eight – Quality Control
Week Nine – Customer Service That Excels
Week Ten – The Art Of Time Management
Week Eleven – Troubleshooting
Week Twelve – Referrals for Recruiting Top Temp Talent
Week Thirteen – Overcoming Common Temp Objections
Week Fourteen – Choreographing Client Visits
Week Fifteen – Voicemail That Triggers Temp Sales
Week Sixteen – Building Temp Loyalty
| | |
| --- | --- |
| One Payment of $4997 | 3 Payments of $1782 |
*** If you wish to continue with your Premier Coaching Club Membership, Website Hosting, Career Portal Subscription beyond the one year included with your initial investment, you may do so for $197 per month. ***