Blog
Learn the difference between placing temporary workers and contractors.
You may have downloaded information on starting your own Staffing and Recruiting business, which proves your desire to become an entrepreneur!
The question is not IF you should, but WHEN will you make the decision to control your own destiny?
Too many people spend their life WANTING to own a business but never pursue their dream.
Join me for a F.R.E.E Webinar to show you how you could have your business up and running in 90 days! I will also answer questions most important to you.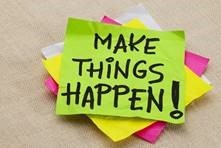 It's time to MAKE THINGS HAPPEN in your life!
(more…)
Learn why it is a wise decision to keep your job, while you're setting up your Staffing and Recruiting business.

Learn why there is a need for additional Recruiting Firms.

Learn why the lack of top talent is the perfect time to enter the Staffing and Recruiting Profession.